Dear Friend,
I hope you and your family enjoyed a wonderful Thanksgiving. I know I did. This year, I spent the holiday with Nebraska service members stationed in Afghanistan and Qatar. It was truly an honor to visit with these brave men and women who are so far away from their home and loved ones. I thanked them, on behalf of all Nebraskans, for the sacrifices they and their families make to keep us safe.

From left to right: Master Sergeant Daniel Westman (Bellevue), Lieutenant Colonel Chris Shannon (Omaha), Senator Deb Fischer, Staff Sergeant Jennifer Jensen (Alliance). Click here to view and download more photos.


Thankful for those who serve. I was honored to sit down with Nebraska troops overseas and share a meal with them on Thanksgiving.
Keep reading for additional updates from my office this past month:
Holiday Mail for Heroes
Once again, my office has teamed up with the American Red Cross on the Holiday Mail for Heroes campaign. This initiative is a special way to share our holiday cheer and deep appreciation with our veterans and service members. This year, these well wishes will go to men and women right here in Nebraska: from those serving at Offutt Air Force Base to Nebraska veterans at VFW posts across the state. If you would like to participate, please mail or deliver cards to my Omaha office on or before December 6, 2016. For more information about Holiday Mail for Heroes, click here.

In the U.S. Capitol signing holiday cards for our troops in Japan and Djibouti.
Nebraska Beef Now in Israel
Nebraska beef has officially made its way to Israel for the first time in 13 years. I was proud to work closely with the Nebraska Department of Agriculture, USDA, and our ambassador in Israel to broker this historic agreement. It's a big win for the Beef State and the people of Israel. Nebraskans feed the world and re-opening this market increases opportunities for our state's ag producers, communities, and economy.
Photos of the Month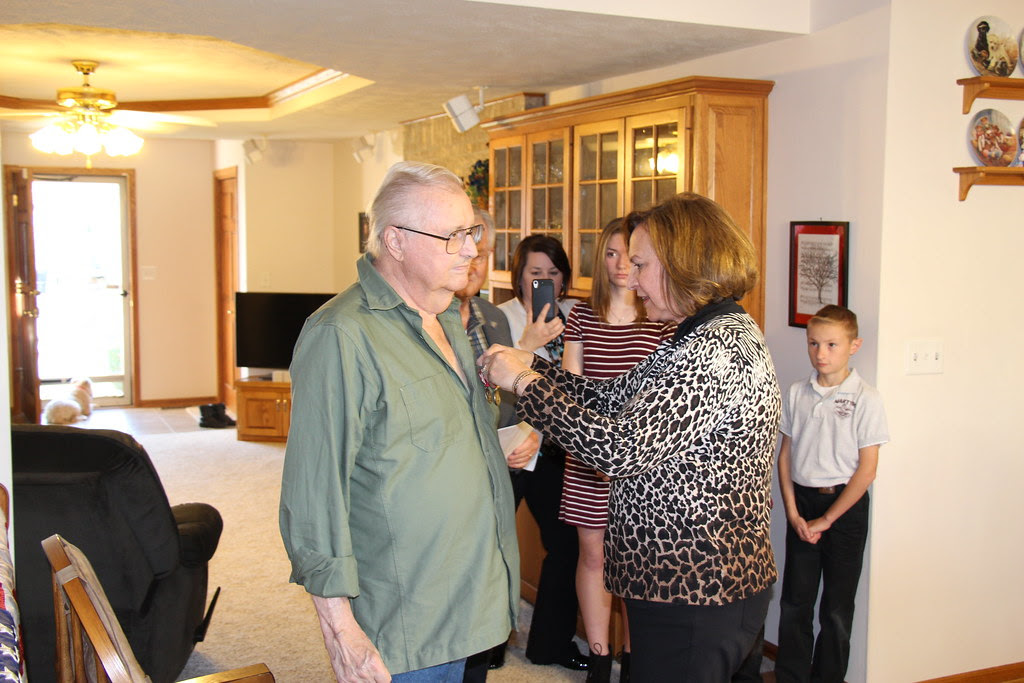 I was honored to award Nebraska veteran Dwight Wilson with the Presidential Unit Citation this month in Lincoln.

I had the opportunity to tour the Western Sugar Co-op in Scottsbluff, a strong economic engine for the panhandle and Nebraska.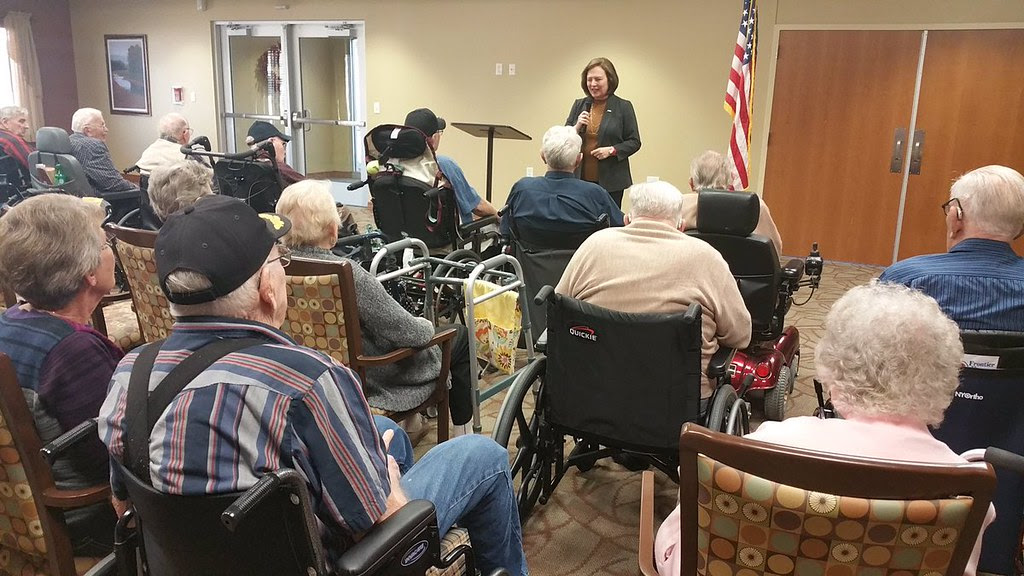 I enjoyed visiting with Nebraska veterans at Good Samaritan Home in Beatrice on Veterans Day.

Way to go, Huskers! Congratulations to our Husker Volleyball team on winning the Big 10 conference title!

On November 17, my staff and I wore purple for World Pancreatic Cancer Day.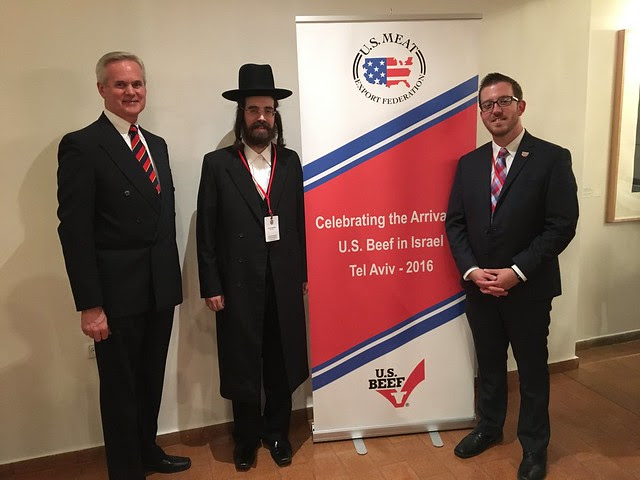 Lieutenant Governor Mike Foley, WR Reserve's Fischel Ziegelheim & NDA Assistant Director Mat Habrock in Tel Aviv, Israel, celebrating the first shipment of Nebraska beef to Israel in thirteen years.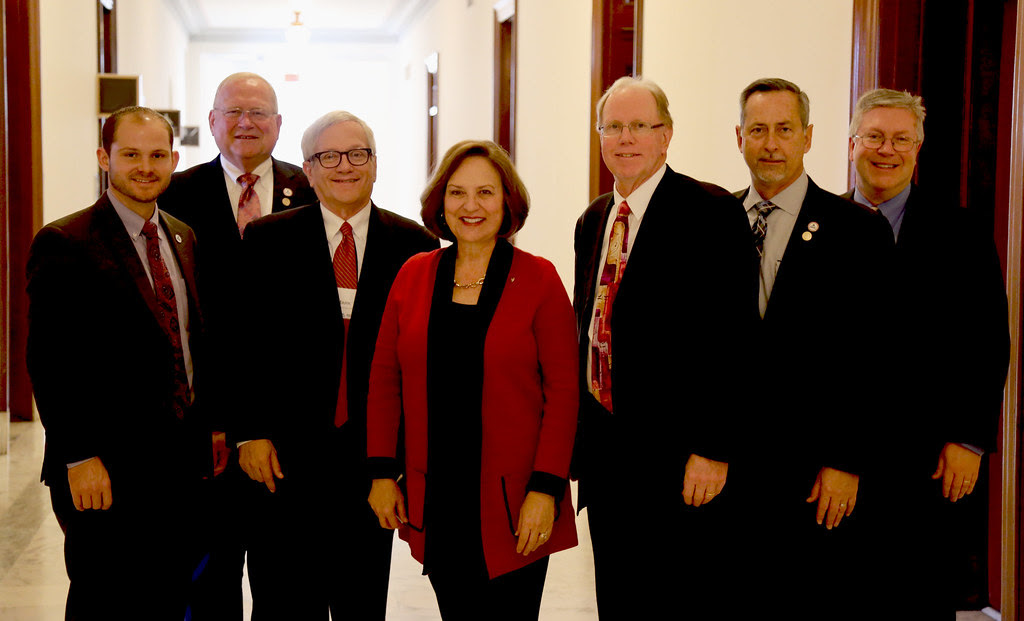 Thanks to my friends from the Nebraska Association of Insurance & Financial Advisors for meeting with me during their trip to the Capitol.