Dear Friend,
There is nothing like springtime in Nebraska - wonderful people, warm sunshine, and a preview of Huskers football. I'm happy to report that I recently had a productive two weeks in Nebraska during the Easter in-state work period.
While I was on the road, I attended two send-off ceremonies and one welcome home ceremony for the Nebraska National Guard. I also hosted economic roundtable discussions in southeast Nebraska, toured local businesses, met with students, and my mom and I had lunch at her neighborhood firefighter station in Lincoln.
My discussions with Nebraskans focused on their ideas about how we can solve problems and promote prosperity across our state. Hearing from you is an important part of my job. I look forward to continuing these conversations across our state throughout the year and beyond.
Scroll down for more news from my office.

Justice Neil Gorsuch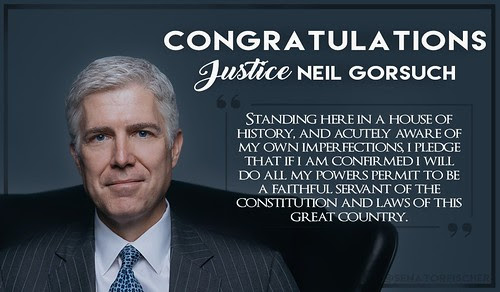 Click here to view my floor speech in support of Justice Neil Gorsuch
This month, the Senate confirmed Judge Neil Gorsuch to serve as the next Associate Justice on the United States Supreme Court. I firmly believe he will be an excellent justice for the American people. He has exemplary credentials, the right judicial temperament, and a solid commitment to the rule of law. As a circuit court judge, he demonstrated he is well within the mainstream. Moreover, he has promised to apply the law equally and fairly to all people. I wish him well as he takes his place on the bench of our nation's highest court.

Important Updates for Nebraska Agriculture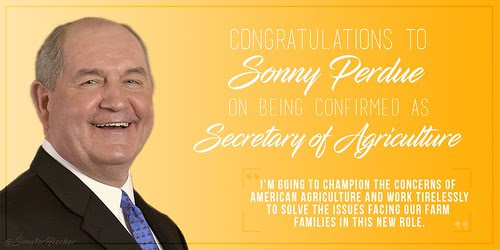 The Department of Agriculture is critically important for our producers as they work hard to feed a hungry world. Following our new Agriculture Secretary's confirmation, I extended an invitation to have the secretary come out and experience the "Good Life." Secretary Perdue's office has been in contact with my staff, and I look forward to his future visit where he can see firsthand the great work our state's ag producers do to feed the world.

I also welcome President Trump's executive order which establishes a new task force, led by Secretary Perdue, that will identify legislative, regulatory, or policy changes to promote agriculture and economic development in rural America.

Honoring Nebraska's Fallen Heroes
I am continuing my tributes to Nebraska's fallen heroes. Recently, I shared the story of Specialist Bill Bailey of Bellevue, Nebraska, on the Senate floor. Specialist Bailey was killed in 2007 on a security escort mission when his vehicle struck an improvised explosive device. To view my full remarks, click here or on the image above.

Honoring Nebraskans Who Serve

Photo with Commander Major Thomas Taylor and his family at the welcome ceremony in Omaha.
During the Easter state work period in Nebraska, I had an opportunity to meet and honor those who serve on the frontlines, both at home and abroad, to protect our communities. I attended two sendoff ceremonies for some of Nebraska's finest citizens, the Detachment 1 A Company 641st AV Regiment and the National Guard 402nd Military Police.
I was also able to welcome home 35 members of the Nebraska National Guard who recently returned safely from duty.
These brave military personnel and their families make significant sacrifices to keep us safe, and it was a privilege to take part in both of these events.

Photos of the Month

My economic roundtable in Plattsmouth, where we discussed different ways to build stronger and more prosperous Nebraska communities.

Speaking at this month's Sarpy County Chamber of Commerce luncheon. We discussed several issues, including the exciting new Facebook data center being built near Papillion.

I was honored to take part in the inaugural ceremony for the Lancaster County Veterans Court in Lincoln. It was a great day for our veterans and a great day for Lancaster County.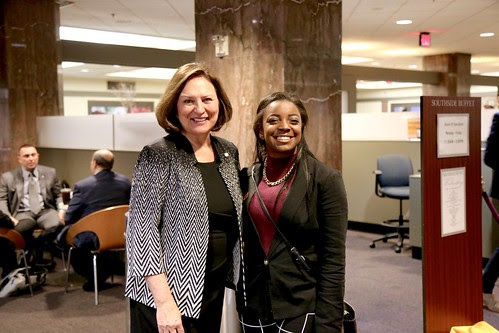 At the Nebraska Breakfast with rock-star Bailee Laws of Lincoln, a Poetry Out Loud national finalist. Congratulations on being chosen out of 310,000 competitors around the country, Bailee!

I recently joined Senator Amy Klobuchar and POLITICO reporter Lauren Gardner for a bipartisan discussion on the importance of infrastructure.

Thanks to the guys at IAFF L644 in Lincoln, for hosting my mom and I for a delicious lunch!